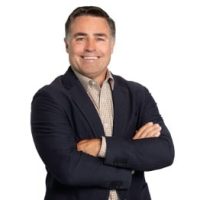 Rush LaSelle
Rush LaSelle is a CEO at AddUp where he leads the application, development, and delivery of metal printing solutions for industrial customers. Mr. LaSelle has over 20 years of experience with robotics, additive, and intelligent manufacturing systems. He has worked extensively to expand the reach of advanced manufacturing technologies into underserved markets and industries including contributions to the U.S. Robotics Roadmap "From Internet to Robotics".
Prior to joining AddUp, Mr. LaSelle held leadership roles with companies including Jabil, FANUC, Adept, and Swisslog promoting advancing technologies across diversified manufacturing industries. Mr. LaSelle holds a BS in Mechanical Engineering from Santa Clara University and an MBA from UC Berkeley's Haas School of Business.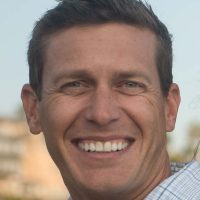 Alex McBratney
Alex has been working with businesses over the past six years to help improve Internet connectivity, lower operations expenses, and leverage the "cloud" to gain a competitive edge in an ever-changing technology environment. He has used his management, sales leadership, and forward thinking in industries such as manufacturing, civil engineering, and pharmaceuticals to name a few. He earned his Bachelor of Science in Business Finance from the University of Southern California in 2002.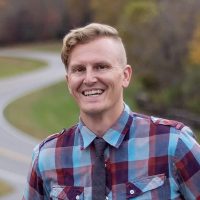 Bret Hanson
Bret, is a landscape architect. He owns his own landscape consulting firm, based out of Nashville, Tennessee. He moved to Nashville in 2020 after working for 15 years in Southern California – building relationships, creating meaningful places, and telling stories through a diverse portfolio spanning every major market.
Bret also has 14 years in non-profit / professional organization volunteer and board member roles developing impact initiatives at a local and national level.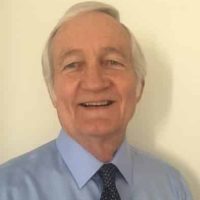 Dennis Marshall
Dennis has over 35 years of experience in real estate, asset management, management level finance, and operations-oriented management. Since 1981, Mr. Marshall has been a real estate investment broker in Orange County, California, representing buyers and sellers in investment acquisitions and dispositions. From March 1977 to January 1981, Mr. Marshall was a real estate syndicator at McCombs Corporation as well as the assistant to the Chairman of the Board. While at McCombs Corporation, Mr. Marshall became the Vice President of Finance, where he financially monitored numerous public real estate syndications. From June 1973 to September 1976, Mr. Marshall served as an equity controller for the Don Koll Company, an investment builder and general contractor firm, at which Mr. Marshall worked closely with institutional equity partners and lenders. Before he began is career in real estate, Mr. Marshall worked at Arthur Young & Co. (now Ernst & Young) from June 1969 to June 1973, where he served as Supervising Senior Auditor and was responsible for numerous independent audits of publicly held corporations. During this period, he obtained Certified Public Accountant certification. Mr. Marshall earned a degree in Accounting from the University of Texas, Austin in 1966 and earned a Master of Science Business Administration from the University of California, Los Angeles in 1969. Currently, Mr. Marshall also serves as Chairman of the Audit Committee and Member of the Compensation Committee of Biolargo, Inc., a publicly held corporation on the OTC Exchange.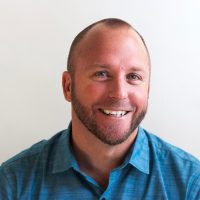 Jason Szolomayer
Jason directs the overall vision and mission of 3DP4ME. He has lived in Jordan for eleven years. He studied Arabic full-time for the first three years and now he is proficient in speaking the language. In 2015, he started formulating the early stages of 3DP4ME. He loves 3D printing and discovering new Additive Manufacturing (AM) applications. He graduated in 2002 with a Bachelor of Arts degree in Finance from California State University, Fullerton. His professional experience includes banking and commercial real estate. He really enjoys talking with people and hearing about their life stories. In the past, Jason was an avid golfer with a 2 handicap.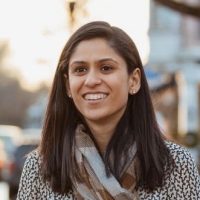 Sesha Kadakia
Sesha is an investment professional by background, having invested in leveraged finance securities in US and European markets for nearly seven years. Sesha is passionate about harnessing technology and innovation for social impact and is excited to work with 3DP4ME on a cause with deep personal meaning. In her spare time, she enjoys reading, is an avid runner, and loves to play basketball. Sesha holds a BBA degree from the University of Michigan and is working toward an Executive Msc in Innovation & Entrepreneurship at HEC Paris.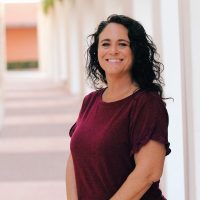 Volunteer, Corporate Secretary
Suzanne Kindschy
Suzanne, has over twenty-five years experience in management, leadership and visual merchandising. Suzanne spent over seventeen years on the leadership team of Kohl's Department Stores. She gained valuable experience in leadership and customer service, along with creative and virtual communication. Suzanne earned her Bachelor's of Science in Marketing degree from Missouri State University in 1992. She also had a contract position as Events Coordinator for the March of Dimes, where she gained valuable insight working with volunteers. In her spare time, Suzanne works with Arab Refugees in Phoenix and takes courses and webinars on Blogging and Social Media Marketing. Her hobbies include photography and travel.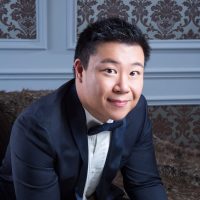 Theodore S. Lee
Theodore practices intellectual property and civil business law. Theodore is also a realtor specializing in Southern California Coastal properties. Prior to entering private practice, Mr. Lee worked as a legal intern at the Intellectual Property Division of Industrial Technology Research Institute (ITRI), a large, non-profit research institute under the supervision of the Republic of China Ministry of Economic Affairs.
Theodore studied Biology and Economics at the University of California, San Diego and received his Juris Doctorate from Chapman University School of Law. Theodore speaks English, Mandarin (Chinese), and Taiwanese.
Arif Hoque
Arif loves solving challenging problems with technology. He has a passion for working with mission-oriented organizations and educational institutions. For the past 6+ years, he has worked in various cloud environments with non-profit customers of all sizes; helping drive their mission forward using cloud technologies.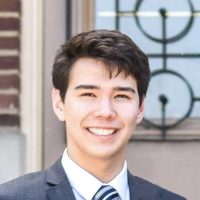 Volunteer, Website & Software Expert
Evan Eckels
Evan is a current student at the University of Illinois at Urbana-Champaign studying Computer Science with a minor at Hoeft Technology and Management Program. He has a background in website design and development, SEO, product management, and software engineering. He has interned at Microsoft and worked with various nonprofits through Hack4Impact so far as an undergraduate.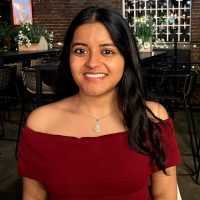 Volunteer, Strategic Planning
Alisha Patel
Alisha is a software engineer at Goldman Sachs in London with 2 years of experience in the financial industry and graduated with a degree in BSc Computer and Management Sciences in 2020 from the University of Warwick, United Kingdom. 
She is currently a member of the Green Software Engineering group at Goldman Sachs who are a general member of the wider Green Software Foundation. The motivation of the groups is to aid the production and maintenance of software that is conscious of the strains that carbon emissions are having on the planet, in turn reducing the detrimental impact that can come from unsustainable code.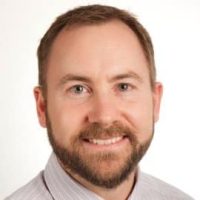 Dr. Brian Fligor
President and staff audiologist at Tobias & Battite Hearing Wellness (Boston MA) and Founding Clinical Advisor at Lantos Technologies(Derry NH).
He maintains a private clinical and consulting practice geared toward diagnosis and treatment of hearing disorders across the lifespan, with an emphasis on bringing new technology to clinical use. Prior to life in private practice, Dr. Fligor was Director of Diagnostic Audiology at Boston Children's Hospital and Assistant Professor at Harvard Medical School.  He is adjunct faculty at Salus University (Elkins Park, PA), a consultant member of the Children's Oncology Group, chair of the World Health Organization Make Listening Safe Taskforce on manufacturing standards of headphones, and founder and past-chair of the Music-Induced Hearing Disorders Taskforce for the National Hearing Conservation Association. Dr. Fligor's publications on hearing loss risk from music received considerable popular media attention, including being spoofed on the David Letterman Show in 2005. His publications on ototoxicity were incorporated into the JCIH Position Statement (2007) and helped shape a consensus international chemotherapy ototoxicity grading scale. He holds a B.S. in Biomedical Engineering (1997) and Ph.D. in Audiology (2002) from Boston University, and did a post-doctoral fellowship in pediatric audiology at Harvard Medical School (2002-2004). Brain is married and has four children, aged 4 – 11 years, and coaches his 11 year-old's soccer team, and in what little free time is left, he enjoys playing guitar, which he has been studying since he was 5 years old.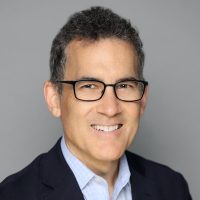 International Development Expert, Nonprofit Consultant
Tom Dente
Tom Dente has served as an advisor, consultant, and leader in both the nonprofit and private sectors focused on assisting organizations to achieve their full potential.  Currently he advises nonprofit leaders and organizations on strategy, organizational and board development, and improving overall performance. He serves as the Chief of Growth and Strategy at LG Consulting.
Tom's experience includes executive roles in nonprofits, including serving as President and CEO of Humentum, a global International NGO membership association, and as President and CEO of InsideNGO, a position he assumed after joining the organization as COO in 2011.  
Previously, Tom was a partner at both Bain & Company and Kearney, two global management consulting firms, advising senior leaders at commercial and nonprofit organizations on strategy development, organizational effectiveness, and performance improvement in a 20+ year career.
In addition to his professional work, Tom serves on the Board of Directors for PM4NGOs, a global nonprofit that focuses on project management in the development sector, and the Rwanda Education Assistance Project, which supports education and community development in Rwanda. He has previously served on the Board of Directors for InterAction, an alliance of more than 250 US-based NGOs.
Tom holds a BA in Economics from Dartmouth College and an MBA in Marketing and Finance from Columbia University.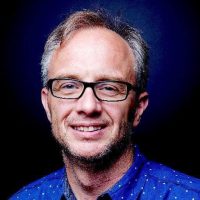 Gregor Ash
Principal, Gregor Ash Consulting
Gregor, has close to 3 decades of experience in executive and project management, marketing and sales, export policy and strategy development. Gregor built a reputation for communication, networking, and creative problem solving. While Executive Director of the Institute for Applied Creativity (NSCAD University), Gregor collaborated with Mike to rapidly prototype a prosthetic leg – a collaboration that continued through a number of ventures focused around innovation and advanced applications of additive manufacturing (AM).
Two-time political candidate and three times nominated for Canada's Top 40 Under 40, Gregor was a founding member of Healthcare Innovation NS, the Pan Atlantic Cultural Export Committee, the Greater Halifax Arts Coalition, and member of the NS Arts & Culture Partnership Council and the Strategic Urban Partnership (Halifax).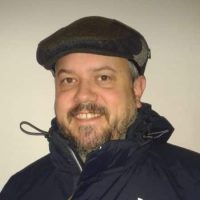 Eric Gamble
Eric graduated as a Hearing Aid Fitting Audiologist from Landesberufsschule für Hörakustik in Lübeck, Germany, in 2010 and got his German "Meister"-Title in 2014. He started his own business in 2015. He is focusing on customers who are less mobile and still want to enjoy the better quality of life a properly fitted hearing aid can bring. This includes 3d printed ear molds right at the customer's location on the first appointment. His unique business model got awarded with the Future Hearing Award from Phonak in 2016.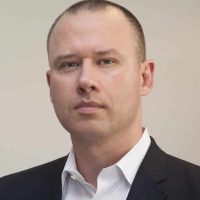 Bill Allen
Originally from Chicago Illinois, Bill Allen has nearly two decades of technology and operations experience in both for profit and non-profit sectors. Bill has worked in IT Managed Services providing project management, operations management and strategic consulting services, as well as overseeing mergers and acquisition activities for the technology services division of Konica Minolta. Bill received his MBA from Loyola University of Chicago with a concentration in International Business in 2013, attained PMP certification in 2016 and ITIL Foundations certification in 2017. Bill now resides with his family in southern California.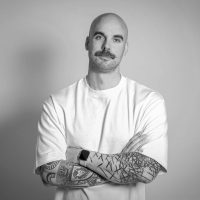 3D Printing Expert, Ear Molds
Dominic Schmidt
2009 - 2012: Training as a hearing aid acoustician
2012 - 2015: Studies at the Technical University of Lübeck, in hearing acoustics (B. Sc.)
March 2015 - July 2022: Technical audiologist at the company Hörluchs Hearing GmbH & Co. KG with focus on the development department otoplastics & hearing protection.
2017 - July 2022: Deputy managing director of the company Hörluchs Hearing GmbH & Co. KG
Since October 2023: Owner of DS Audio Consulting e.U. in Vienna.
Additive Manufacturing (AM) Expert Council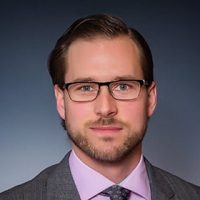 Ben Ferrar
Ben Ferrar is the VP of Carpenter Additive, he is responsible for the overall strategic leadership of the Carpenter Additive business unit, a vertically integrated Additive Manufacturing (AM) partner providing complete "end-to-end" solutions to accelerate materials innovation and streamline parts production. Ben is driving Carpenter Additive's global commercial strategy and delivering novel solutions to facilitate AM industrialization.
Ben brings over 13 years' experience in the metal AM industry, with extensive experience in AM system and application development. Prior to his current role at Carpenter Additive, Ben was the Chief Operating Officer of LPW Technology Ltd., which Carpenter Technology acquired in 2018.  Ben is committed to expanding the knowledge base of metal AM to drive adoption of the technology.  Ben believes in developing the metal AM supply chain to ensure economic and long-term sustainability of the industry.
"3DP4ME will transform lives, Jason's impressive vision and relentless dedication is building a manufacturing framework that is a perfect example of how the benefits of Additive Manufacturing can be exploited for the greater good.  Creating assisted devices for underserved communities is a 'perfect fit' for AM as customization enables high performing solutions and manufacturing in close proximity to the real human need creates unparalleled accessibility.  3DP4ME is creating a scalable platform that will be replicated over and over in the decades to come, ensuring the developing world has access to modern solutions which are considered a prerequisite too many people globally."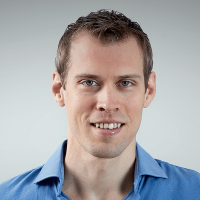 Ultimaker, Co-Founder
Stekker.app, Co-Founder
Erik de Bruijn
"Erik is a social entrepreneur, innovator.  As a 3D printing pioneer he contributed to RepRap, a distributed 3D printing community and went on to co-found Ultimaker BV, global leader in desktop 3D printing with over 450 employees worldwide, offering 3D printing solutions in more than 100 countries. After 11 years in the 3D printing, Erik wanted to pursue another passionate of his: renewable energy and sustainable transportation. Enjoying driving his electric vehicle (EV) on self generated solar-energy, it only made sense to start his next venture in this space: Stekker.app BV. Currently, Stekker.app enables EV drivers to have control over their (smart) charging process and boost the climate transition in the right direction. Stekker.app optimizes the use of (local) renewable energy to charge their car and save on grid connection costs, taxes and other fees. At the same time it helps balance the electricity grid and increases the returns of renewable energy projects, like the solar panels your own roof, but also wind-turbines, and reduce our reliance on polluting fossil-fuels.
Erik lives in the Netherlands, is married and has two daughters."
"3DP4ME is becoming a platform to provide real solutions to those in need of one. It develops and applies innovative techniques by leveraging unique partnerships and at the same time manifesting something on the ground for the people who need it. I'm very excited to see this happen and contribute a little piece here and there, alongside other expert advisors."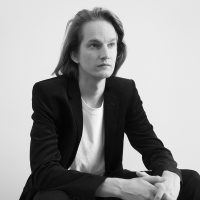 BigRep, Head of Innovation & Generative Design Applications
Mirek Classen
Head of Innovation and Generative Design at NowLab – BigRep
Mirek Claßen is a designer, startup advisor and university lecturer who studied Parametric Design and Architecture at the Münster University of Applied Sciences (MSA) in Münster and at the Politechnika Krakowska in Krakow.
Before working in the field of 3D Printing, CNC Milling and other Startups he was working as an Innovation Assistant for Covestro (formally known as Bayer Material Science) creating applications for the plastic industry and continued his career in the Innovation laboratory Nowlab at Bigrep now working on digital end-to-end solutions for Bigrep customers.
"I am particularly passionate about 3DP4ME's mission because it allows me to use my professional expertise to help less privileged people who would not be able to afford medical treatment under other circumstances."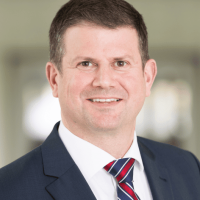 Dept Head, Engineering
Technical University of Munich (TUM)
Peter Mayr
Prof. Mayr´s (*1976) research focusses on the development of process-structure-property relationships in the production and processing of metallic structures, especially in additive manufacturing. For his research, he uses advanced experimental as well as computer simulation methods. Prof. Mayr also is the founder and director of TUM.Idea, the Innovation for Development Alliance – where the enormous innovation potential of one of the leading technical universities is used to tackle the most severe challenges of our society.
Prof. Mayr studied Mechanical Engineering at Graz University of Technology (TUG) and was awarded his Doctorate of Technical Sciences with distinction in 2007. He then worked as a research assistant and group leader materials development at the Institute of Materials Science and Welding of TUG. Supported by a fellowship of the Austrian Academy of Sciences and the Max Kade Foundation he spent a year as a Visiting Scientist at the Department of Materials Science and Engineering of MIT. In 2011, he became Full Professor of Welding Engineering at Chemnitz University of Technology and from 2016 to 2019 he also acted as Vice Dean of the Department of Mechanical Engineering. Since September 2019, Prof. Mayr is Full Professor and Chair of Materials Engineering of Additive Manufacturing of TUM.
"3DP4ME's mission is important for us as it is perfectly in line with our own vision at TUM.Idea – Innovation for Development Alliance 'We use our knowledge for good'. Together we have the chance to improve the life of many in need."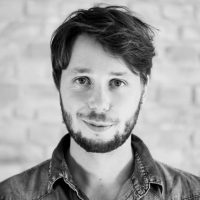 trinckle 3D, CEO & Co-Founder
Florian Reichle
Florian Reichle, holds a degree in business administration. He studied finance and management at Freie Universität Berlin and at the School of Economics and Management in Lund (Sweden). After graduating, he conducted research at the International Business School ESCP Europe together with leading German mechanical engineering companies on the redesign of value chains in the course of digitalization. In 2014 he founded the 3D printing design automation company trinckle 3D together with two physicists. He took over the management and is responsible for the commercial functions at trinckle.
Trinckle's cloud platform "paramate" automates all design processes and/or enables product configurations for any company using 3D printing. Whether robotic gripping systems, orthotics, automotive components, production aids or consumer goods, intelligent algorithms master any complexity. Trinckle's powerful cloud CAD system enables a wide range of digital manufacturing solutions.
"All people must benefit from the power of new technologies."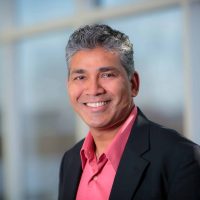 Retired Head of Johnson & Johnson
3D Printing Innovation
Sam Onukuri
Sam has over 30+ years of experience in R&D; Commercialization of medical devices and an extensive background as a material scientist in his career. He is currently engaged in advancing innovation with various Industry thought leaders, healthcare practitioners and 3D printing technology providers.
Previously, as the Head of Johnson & Johnson 3D Printing Innovation and Customer Solutions, Sam Onukuri led the integration of 3D printing across various businesses and evolved the way we create and deliver products and solutions. He and his dedicated team advanced new materials and 3D printing technologies to innovate the design, manufacturing and delivery ecosystem. Sam worked closely with R&D, Supply Chain, Commercial, Quality, Regulatory, Legal and IT to drive 3D printing initiatives across J&J's medical device, consumer and pharmaceutical businesses. Those initiatives include bioprinting, point of care solutions, precision medicine, electronics and sensors, advanced metals and ceramics, polymers and natural materials and 3D enabled innovative designs.
Prior to Johnson & Johnson roles include Advanced/Front-end Technology leadership for Medical Devices and Senior Fellow within the Ethicon family of companies. Prior to Johnson & Johnson, Sam worked at General Electric and Baxter Healthcare.
Sam currently resides in Cincinnati, Ohio with his wife Jeanne and 2 dogs (Guinness & Shamrock).