Andrew (3DP4ME's old advisor in Jordan) was involved in helping Shadad get a hearing aid that she needed. This is her story and the impact of getting a hearing aid made on her life.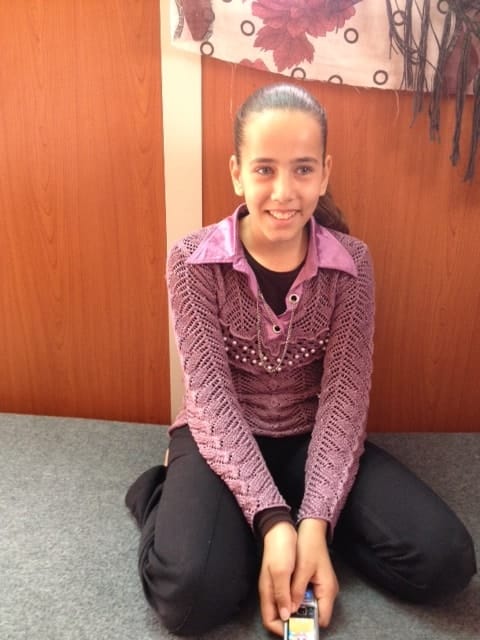 Shadad is an 11 year old girl from Daraa governorate in the South of Syria. As a result of heavy bombardment of their hometown, Shadad with her mother, two sisters and two brothers fled Daraa in January 2013 to the Jordanian border. From there they proceeded to the Za'atari Camp for Syrian refugees. The whole family has been living in Za'atari Camp since then. Shadad's father stayed behind and is working with the Syrian free "rebel" army transporting supplies to their groups in the Daraa area. Therefore, the mother of Shadad is the only care taker of the children at the Za'atari Camp and she lacks financial means.
Medical examination by a Specialist Team revealed that Shahad is suffering from elongated Q.T.; a complex case of ECG, which could cause ventricular Tachycardia. If not treated properly, such illness could result in sudden death. In fact the family's medical history revealed that 3 of the family's children have been diagnosed with the same illness; Shadad, her one and a half year old brother and a second brother who passed away.
Shadad has also been diagnosed with a severe hearing impairment. She was eager to start school but could not because she didn't have hearing aids. When the Specialist Team visited the camp, they met with Shadad and did their initial assessment and diagnosis of her medical condition. In a follow up visit, the Audiology Specialist provided and fitted the hearing aids for Shadad as needed. Shadad joined the class for hearing impaired learners in Za'atari camp.
To be a young, Syrian, refugee girl is difficult enough without being hard of hearing as well (an additional fourth level of vulnerability to cope with). However, in this instance Shadad is back on track, equipped with a hearing aid, enrolled in a school that provided her with equal opportunities for a future on par with her hearing friends.