This year's fundraiser event was a great chance to celebrate our donors!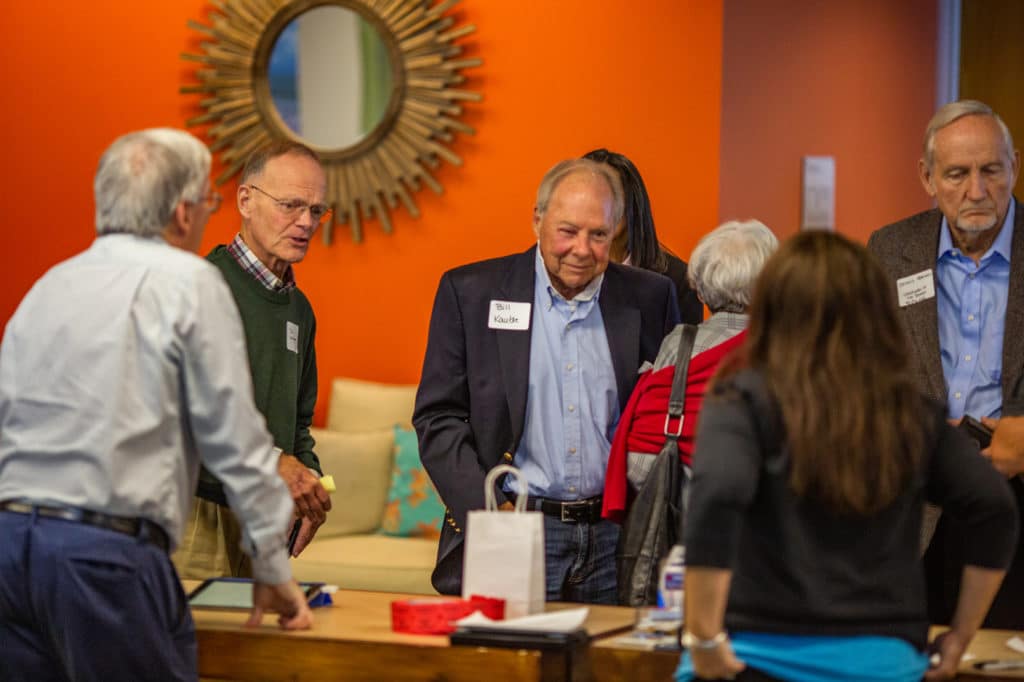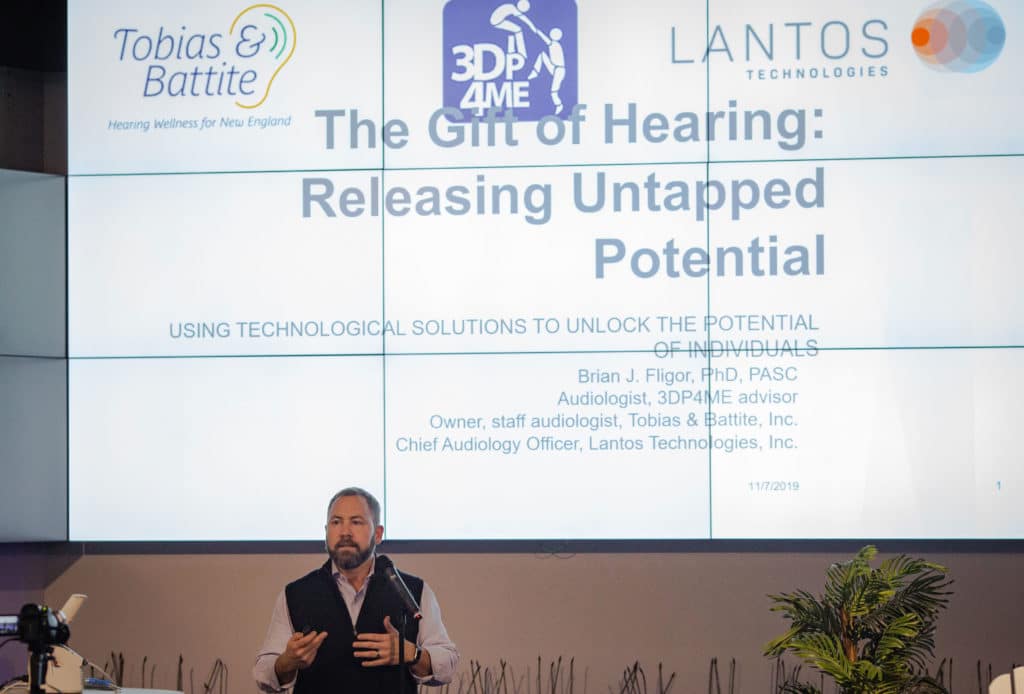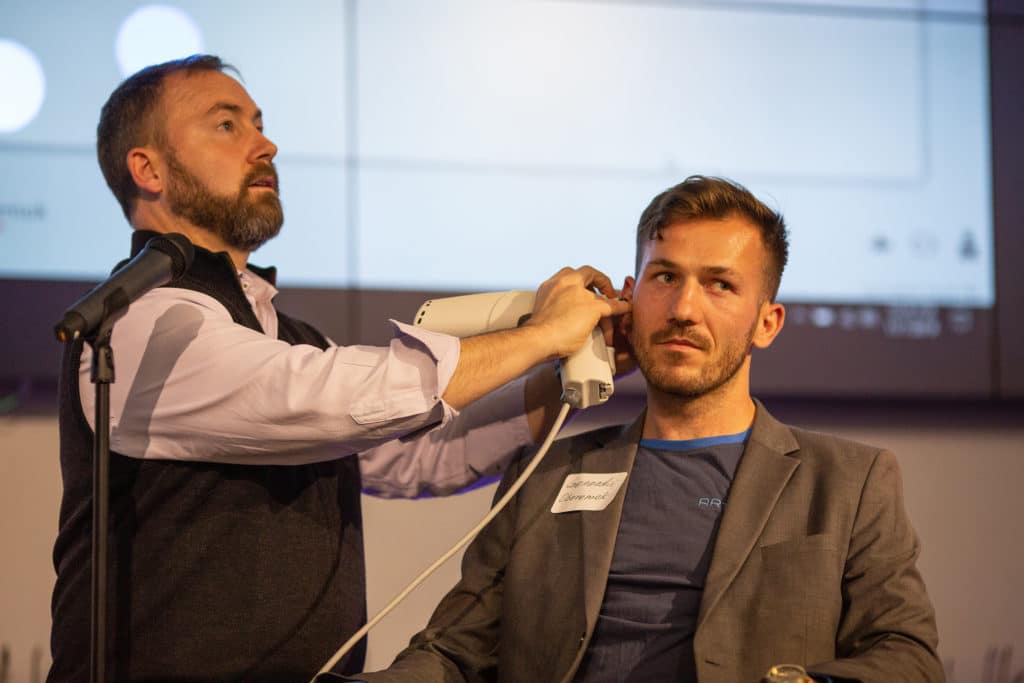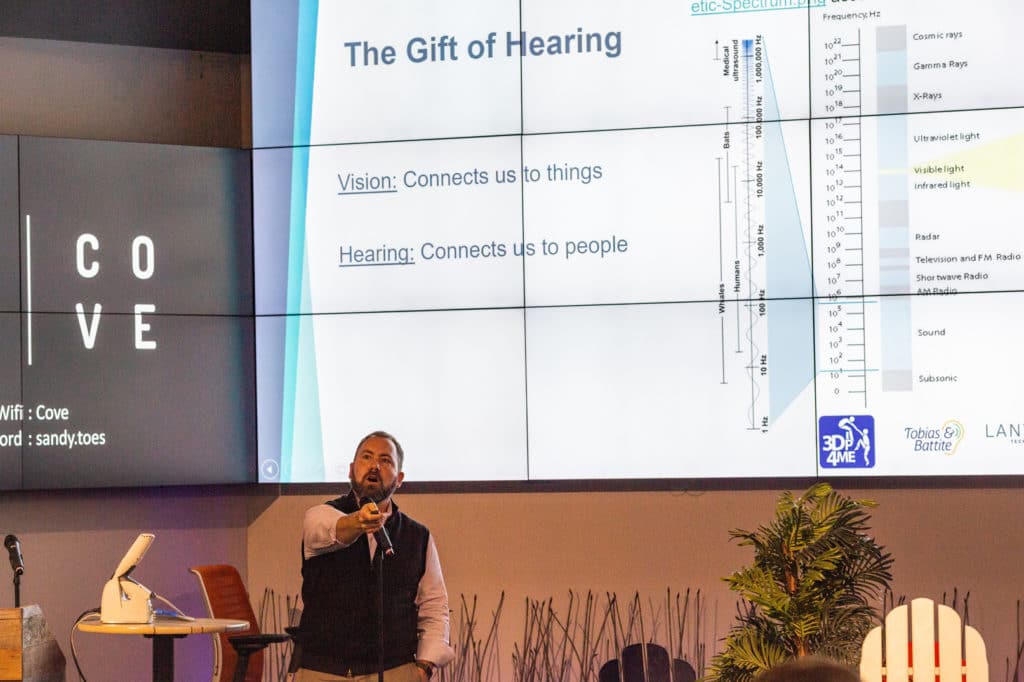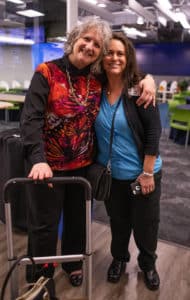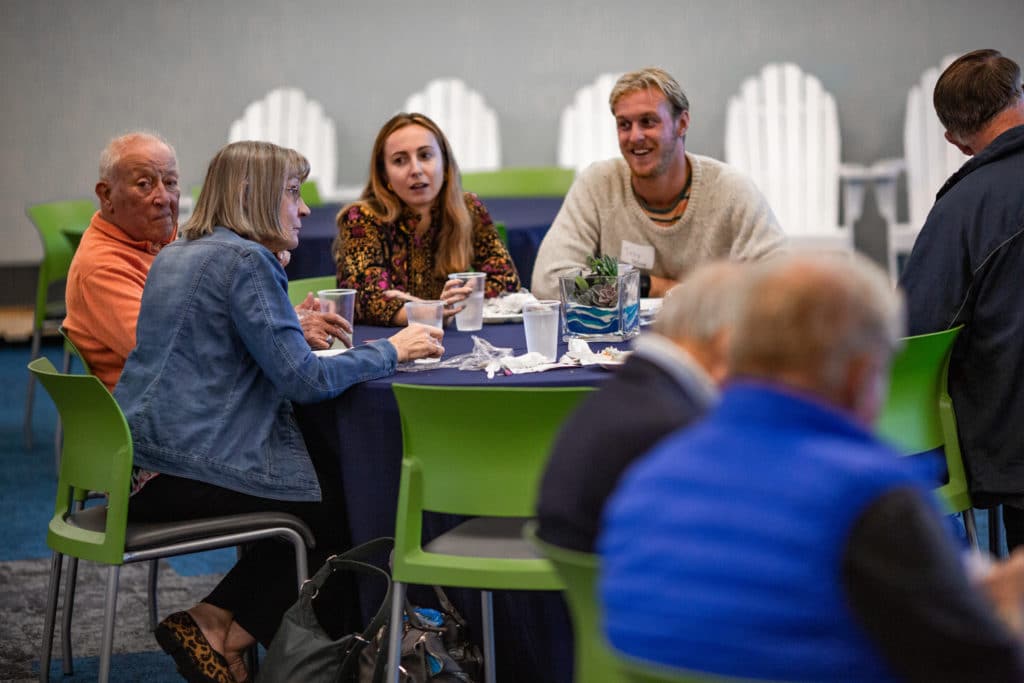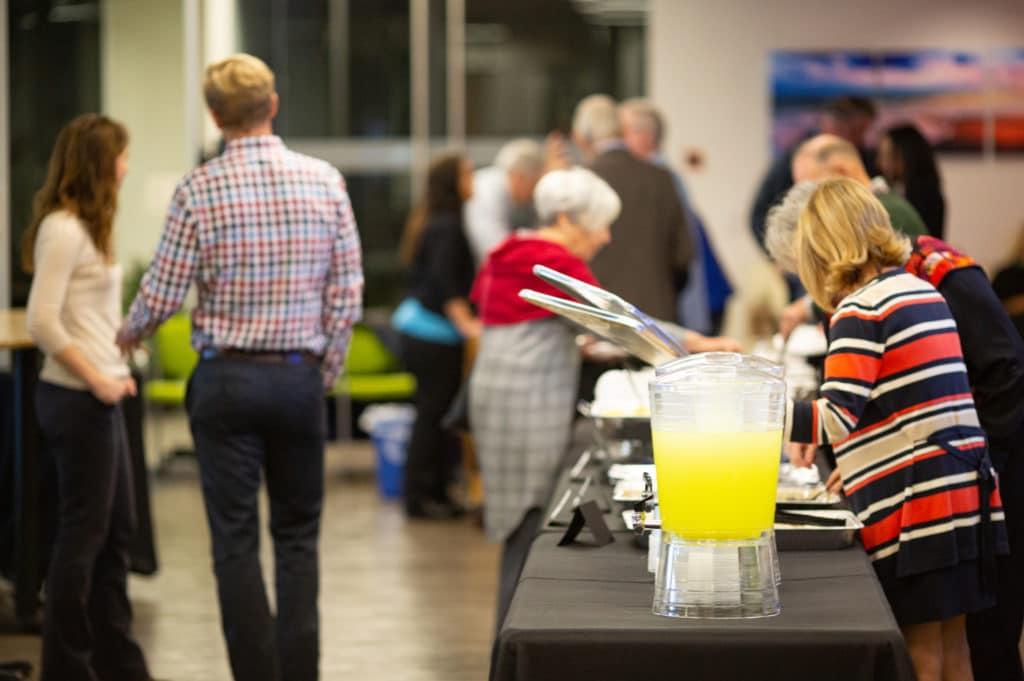 The event space was techy, the Mediterranean food was delicious, the Middle Eastern acoustic music beautiful, and smiles and conversations authentic.  This the atmosphere we hoped to create in planning 3DP4ME's 2nd Annual Fundraising Event.
The event was not about us.  It was about how 3DP4ME can build relationships with our supporters, so we can serve our mission of Giving the Gift of Hearing in the Middle East.
Our 3d printing partner, Asiga, was able to send their local rep Articon who showcased their 3d printer.  Dr. Brian Fligor, an audiologist, and 3DP4ME adviser, traveled from Boston as our esteemed event speaker.  His presentation not only demonstrated the impact of hearing loss in children, but he also performed a live demonstration on a willing participant of the first to market 3d ear scanner made by Lantos Technologies.  Dr. Fligor is also an adviser for Lantos Technologies in helping develop their 3d ear scanner and a conduit in building their relationship with 3DP4ME.  Our other 3d printing partners, Cyfex and Detax, may not have been able to attend the event, but are still making a huge impact in 3DP4ME's future by enabling our access to 3d printing technologies.
Of course, 3DP4ME would not be where we are today without the relationships built with our individual supporters.  Outside of our board members who planned the event, we had volunteers helped check people in, deliver food, setup tables, play music, take photos, and create a welcoming atmosphere for all event guests.  Additionally, our event was hosted at the UCI Beall Applied Innovation facility.  Their staff members were amazing in helping 3DP4ME plan the event and also run audio visual like professionals.  We could not have asked for a more fitting facility and excited for hosting next years event in their new and even more innovative space they are moving to.
Big thanks to:
Dr. Brian Fligor
Naser Musa- Oud guitar
John- Photographer
Articon- Mikhail (Asiga, 3D Printer reseller)
Special thanks to the The Cove staff at UCI Applied Innovation
Kate, for helping us organize the event.
Josh, for helping us with all the technical issues and the live stream.
A huge shout out to our volunteers:
Connie
George
Cindy
Ryah
Husam
Craig
Cathy
So grateful for our amazing team members who helped pull the event off!
Suzanne Kindschy
Bret Hanson