Thanks to the amazing generosity of Erik de Bruijn, Ultimaker BV, and Raidy (an Ultimaker Sales Partner). 3DP4ME will receive a new Ultimaker S5 Pro 3D Printer, to begin our initial research & development.

Erik, is one of the new experts on our Additive Manufacturing (AM) Council.

Erik de Bruijn, Co-Founder, Ultimaker (Now stekker.app)
Dr. Cora Luders-Theuerkauf, Mobility Goes Additive (MGA)
Peter Mayr, Technical University of Munich (TUM)
Ben Ferrar, Carpenter Additive
Mirek Classen, BigRep
Florian Reichle, Trinckle Software
Rush LaSelle, Jabil Additive
Are you looking to make an impact in 2021?
Would you be interested in helping to restore the hearing of a Syrian refugee or lower-income Jordanian?
Did you know?
Only 1 out of 50 people in the developing world have a hearing aid that need one.

3DP4ME
Is a US non-profit operating in the Middle East. Our mission Is to serve real human needs with practical 3D printing.
Approved for Jordanian Operations
On July 7th, 2020 we officially got approved with the Jordanian government as a charity. After a 6-year long journey of overcoming legal hurdles, now we can actually start the real process of helping people!
Hearing Express Pilot
We are changing lives by bringing modern solutions to people with hearing loss in low-income countries.
As we start working with community partners to identify our first 50 clients in need – who will receive exams and be fitted with a customized hearing aid solutions as part of the pilot in Jordan– is so incredibly exciting.
One goal of our pilot is to establish a baseline cost/ per hearing aid.
Our long-term goal, is to provide 12,000 hearing aids to those in need: 4,000 individuals who are in need of mono-lateral fitting (1/3) and 4,000 individuals who are in need of bi-lateral fitting (2/3).

What Makes Us Different? 3D Ear Scanner Technology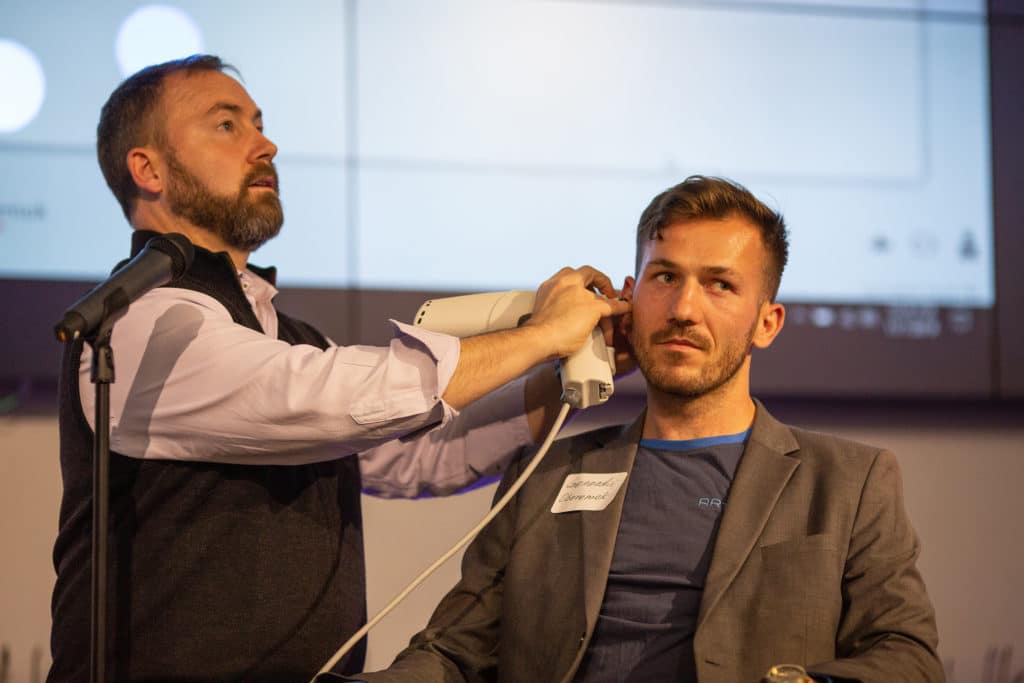 Our Vision
Is to create a state-of-the-art advanced manufacturing (3D scan/design/print) facility providing scalable solutions for a range of assistive devices to those in need in the Middle East.
Our New Office Space
Now that we are officially registered it opens many doors that we need to fulfill our Mission. Signing a lease on our new office space in December will be a big catalyst for us starting out in 2021.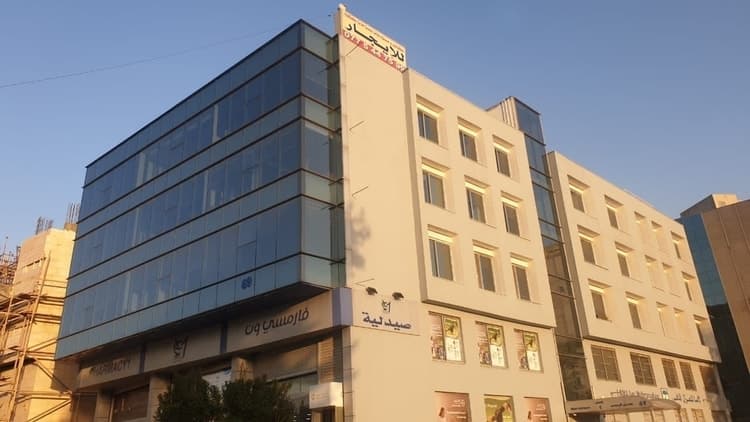 We are so excited about the possibilities for 2021, building on the interest and momentum, to being able to work with those in need and start making a real impact. Your support at this point will assist us in the purchase of equipment and supplies, to hire and train new staff, and successfully run our pilot!


Thank You for Your Support. We Could Not Do This Without You!